We are proud to offer Philips products and services.
The immediate use of a Defibrillator at the onset of Cardiac Arrest increases the chance of survival from 50% to 80% if used within the first 3 minutes.
At Home. At Work. At School.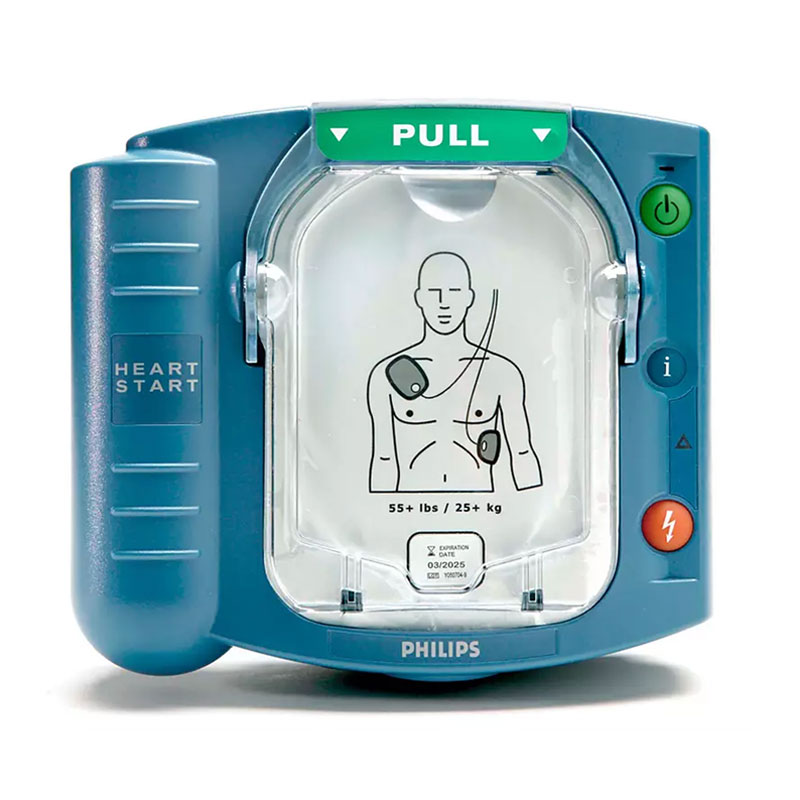 ON-SITE HEARTSTART AED
This is the only defibrillator that delivers a shock in 10 seconds. This unit is easy to operate so that anyone can use it! It will guide the user through every step and it will even guide you through the steps of CPR through voice prompts and cadence tones. This unit is ideal for the home, schools and businesses. Training and certification is included in the price of the unit. This unit also offers Pediatric (Child) capabilities.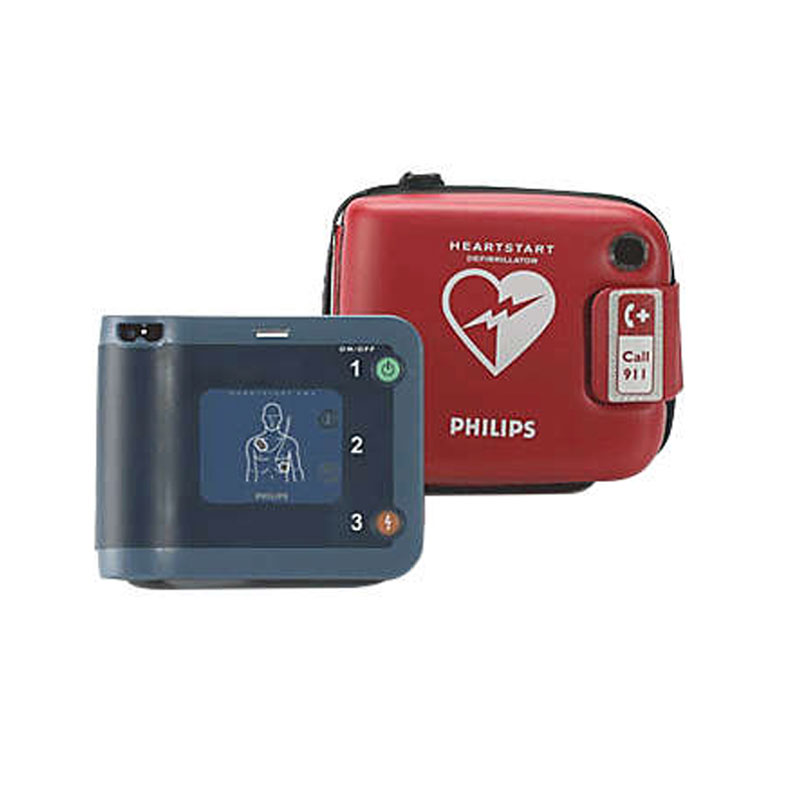 HEARTSTART FRx Defibrillator
This is a unit that is built for durability. This unit has all the same features of the ON-SITE. It is designed for law-enforcement, EMS or businesses that require working in the elements. The pads are pre-connected, eliminating the need to interchange for different age groups. It also offers wireless data transfer, so information about the incident can be easily transferred to a palm or computer.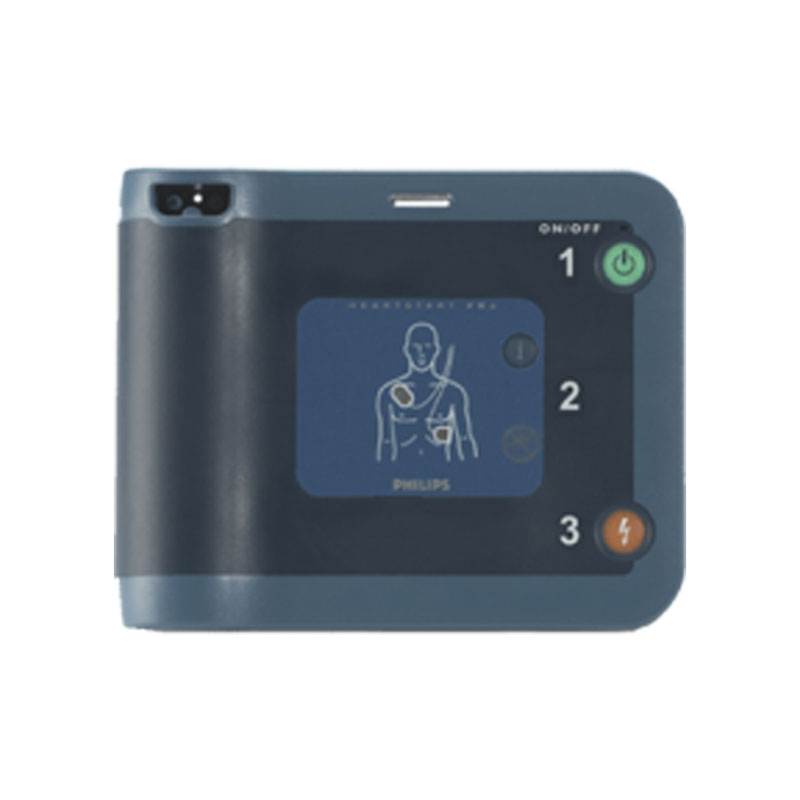 HEARTSTART FR2 Defibrillator
This unit offers all that the On-Site and FRx have to offer, plus an LED screen that allows the user to visually identify the rhythm. It is available with or without ECG printout.

Designed for the healthcare and Emergency Medical Industry. Widely used in hospitals across the country.